Belcoo O'Rahilly's
News
Race Night Winners
Mar. 24, 2013
The Club held a successful Night Of The Races in the Hair of the Dog on Saturday night. We would like to thank all those who Sponsored Races, Bought Horses and contributed in any way to making the night a success. PLease find all the winners listed below, prizes will be distributed soon.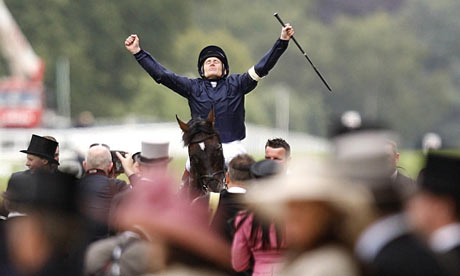 RACE 1A : Sponsored by LMJ Kitchens & Furniture
Winner: The History Maker (Brendan Dolan)
RACE 1B : Sponsored by John Sheridan & Sons
Winner: Point To Point (Niall Leonard)
RACE 1C : Sponsored by Cassidys Filling Station, Blacklion
Winner: Eeee Aaaah (Kevin Murphy)
RACE 2A : Sponsored by Gaby McBrien
Winner: Little Ora (Martin Mellor)
RACE 2B : Sponsored by The Rose & Crown Pub
Winner: The Wonder Ward (Barry Ward)
RACE 2C : Sponsored by Vincent Burns
Winner: Stupid Stunt (Claire Leonard)
RACE 3A : Sponsored by Gary McNulty Plastering
Winner: Bank On Rosie (Rosie Dolan)
RACE 3B : Sponsored by GM Hicks Sports, Lisnaskea
Winner: Our Connor (Mary Mellor)
RACE 3C : Sponsored by Hair of the Dog
Winner: Murphy's Hero (Joan McGillen)
RACE 4A : Sponsored by Cloud9digital
Winner: At The Back (Finn McCallion)
RACE 4B : Sponsored by Rushin Caravan Park
Winner: By The Book (Kevin McGuinness)
RACE 4C : Sponsored by MacNean Credit Union
Winner: Kilty's Son (Jimmy McGillen)
RACE 5A : Sponsored by Paddy Ferguson
Winner: Non Runner (Denise McCallion)
RACE 5B : Sponsored by DG uPVC Windows
Winner: Dobbin (Robert Gilmour)
RACE 5C : Sponsored by SM Joinery
Winner: Drunk Driver (Neil Darragh)
RACE 6A : Sponsored by Ken Ferguson Funeral Director
Winner: Horsebox (Shane McAloon)
RACE 6B :
Winner: New Kit Man (Martin McGrath)
RACE 6C : Sponsored by Leos Off Licence
Winner: Traffic Joker (Seamus Owens)
RACE 7A : Sponsored by Martin McTiernan
Winner: Six In A Row (Colm Bradley)
RACE 7B : Sponsored by Liam Fitzpatrick
Winner: Sinking Dreams (Kevin McAloon)
RACE 7C : Sponsored by McCorry Agri Supplies
Winner: Armagh Flyer (Francine Nugent)
RACE 8A : Sponsored by Kevin Burns
Winner: Its A Cert (Paul McGrath)
RACE 8B : Sponsored by Gerry Eddies
Winner: Killyvilly Flyer (Martin Flynn)
RACE 8C
Winner: Paddy Six Pack (Pappy Leonard)
RACE 9A : Sponsored by Eugene McCann
Winner: London's Calling (Emilie McCallion)
RACE 9B : Sponsored by McCarthy Travel
Winner: Greenwood (Gabrielle McGrath)
RACE 9C
Winner: Tesco (Darragh & Amanda Timoney)
RACE 10A : Sponsored by Leonard Boiler Services
Winner: Brumbroghas Boy (Albert McGovern)
RACE 10B : Sponsored by Danny McGovern
Winner: My Aces Never Hold (Gerard Mellor)
AUCTION RACE:
8 MEN WHO BOUGHT HORSES
Michael McGillen, Ciaran Stewart, Gerard Mellor
Jim Wilkinson, Stephen Maguire, Johnny Feeley
Martin Mellor & Gary McNulty
Winner: Michael McGillen, 2nd Martin Mellor.
You must be logged in and associated with this team to post comments. If you are logged in and associated with this team, then your user association type does not have sufficient permissions to post comments.