Facilities
Tad Gormley Stadium
The UNO Privateers play home games in Tad Gormley Stadium, which was built in 1937 and has a seating capacity of 26,500. The stadium is approximately 3 miles from UNO's Lakefront Campus, but it's setting within New Orleans' City Park gives it a campus-like feel and is perfect for tailgating.
Tad Gormley Stadium seating chart: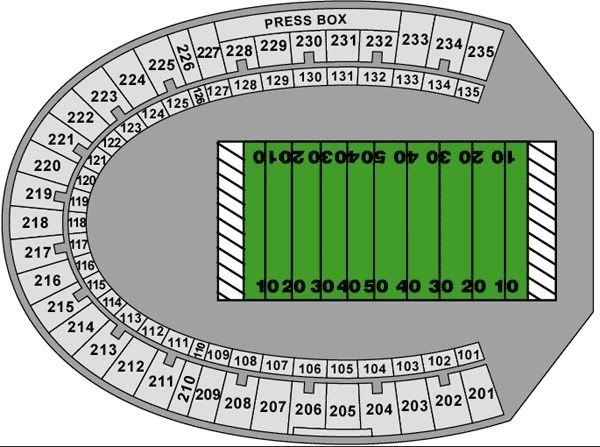 Directions to Tad Gormley Stadium:
From the East: Exit I-610 at Canal Blvd. Take a left on Canal Blvd and travel south to Navarre. Take a left on Navarre to Marconi. Take a left on Marconi, the stadium will be on your right.
From the West:Exit I-610 at Canal Blvd. Take a right on Canal Blvd and travel south to Navarre. Take a left on Navarre to Marconi. Take a left on Marconi, the stadium will be on your right